Cambios en el modelo de atención de personas con multimorbilidad crónica: una revisión narrativa
Palabras clave:
multimorbilidad, modelo de atención, cuidado integral, enfermedad crónica, persona, automanejo
Resumen
Muchos países deben enfrentarse al rápido aumento de personas viviendo con alguna condición crónica de salud. En Chile, según datos entregados por la última encuesta nacional de salud, se ha estimado que la población con alguna condición crónica es de 11 millones de personas, de las cuales un 81% presenta multimorbilidad. Este grupo tiene una menor calidad de vida, una mayor mortalidad ajustada por edad, mayor utilización de recursos del sistema de salud, así como un mayor riesgo de hospitalización y una estadía hospitalaria más prolongada. Metodología: revisión narrativa de la literatura para lograr identificar como se ha organizado el cuidado de los pacientes con multimorbilidad a lo largo del tiempo y como se han ido desarrollando estrategias que buscan un abordaje distinto. Resultados: los sistemas de salud se han organizado con un enfoque centrado en la enfermedad, lo que genera que los pacientes reciban un cuidado fragmentado, ineficiente e inefectivo, sin lograr dimensionar la complejidad de la persona y su contexto biopsicosocial. Los sistemas de salud, principalmente en Europa han desarrollado diversas iniciativas que buscan cambiar la perspectiva desde el cuidado centrado en la enfermedad al cuidado centrado en la persona Conclusiones: se  puede concluir que la multimorbilidad es un problema que afecta a millones de personas en el mundo y que los servicios y sistemas de salud necesitan hacer un cambio hacia un modelo centrado en la persona de forma de dar respuestas a las necesidades de este grupo de pacientes.
Citas
Albreht T, Dyakova M, Schellevis F & Van den Broucke S. (2016). Many diseases, one model of care? Journal of Comorbidity 6, 12-20
Leijten FRM, Hoedemakers M, Struckmann V, Kraus M, Cheraghi-Sogi S, Zemplenyi A, Evrik R, Vallve C, Huic M, Czypionka T & Boland Rutten-van Molken M. (2018). Defining good health and care from the perspective of persons with multimorbidity: results from a qualitative study of focus groups in eight European countries. BMJ Open 8, e021072.
Leijten FRM, Struckmann V, van Ginneken, Cyzpionka T, Kraus M, Reiss M, Tsiachristas A, Boland M, de Bont A, Bal R, Busse R & Rutten-van Molken M. (2018). The SELFIE framework for integrated care for multi-morbidity:Development and description. Health Policy 122, 12-22
Margozzini P & Passi A. (2018). Encuesta Nacional de Salud, ENS 2016-2017: un aporte a la planificación sanitaria y políticas públicas en Chile. ARS MEDICA Revista de Ciencias Médicas 43, 30-34,
Nuño R, Coleman K, Bengoa R & Sauto R. (2012) Integrated care for chronic coditions: The contribution of the ICCC Framework. Health Policy 105, 55-64
Palmer K, Marengoni A, Forjaz MJ, Jureviciene E, Laatikainen T, Mammarella F, Muth C, Navickas R, Prados-Torres A, Rijken M, Rothe U, Souchet L, Valderas J, Vontetsianos T, Zaletel J & Onder G. (2018). Multimorbidity care model: Recommendations from consensus meeting of the Joint Action on Chronic Diseases and Promoting Healthy Ageing across th Life Cycle (JA-CHRODIS) Health Policy 122, 4-11
Reynolds R, Denis S, Hasan I, Slewa J, Chen W, Tian D, Bobba S & Zwar N. (2018). A systematic review of chronic disease management interventions in primary care. BMC Fam Pract. 19, 1-13
Rijken M, Bekkema N, Boeckxstaens P, Schellevis F, De Maeseneer M & Groenewegen P. (2012). Chronic Disease Management Programmes: an adequate response to patients´needs?. Health Expectations 17, 608-621
Rijken M, Hujala A, van Ginneken E, Melchiorre MG, Groenewegen P & Schellevis F. (2018). Managing multimorbidity: Profiles of integrated care apprroaches targeting people with multiple chronic conditions in Europe. Health policy 122, 44-52
Salisbury C, Man MS, Bower P, Guthrie B, Chaplin K, Gaunt D, Brookes S, Fitzpatrick B, Gardner C, Hollinghurst S, Lee V, McLeod J, Mann C, Moffat K & Mercer S. (2018). Management of multimorbidity using a patient-centred care model: a pragmatic cluster randomised trial of the 3D approach. Lancet 392, 41-50
Smith SM, Soubhi H, Fortin M, Hudon C & O'Dowd T. (2012). Managing patients with multimorbidity: systematic review of interventions in primary care and community settings. BMJ. 345, e5205.
Smith SM, Wallace E, O'Dowd T & Fortin M. (2016) Interventions for improving outcomes in patients with multimorbidity in primary care and community settings. Cochrane Database of Systematic Reviews 3.
Struckmann V, Leitjen FRM, van Ginneken, Kraus M, Reiss M, Spranger A, Boland M, Czypionka T, Busse R & Rutten-van Molken M. (2018). Relevant models and elements of integrated care for multimorbidity:Results of a scoping review. Health Policy 122, 23-35
Van der Heide I, Snoejis S, Quiattrini S, Struckmann V, Hujala A, Schellevis F & Rijken M. (2018). Patient-centeredness of integrated care programs for people with multimorbidity. Results from the European ICARE4EU project. Health Policy 122, 36-43
World Health Organization. (‎2017)‎. Tackling NCDs: 'best buys' and other recommended interventions for the prevention and control of noncommunicable diseases. World Health Organization. https://apps.who.int/iris/handle/10665/259232. Licencia: CC BY-NC-SA 3.0 IGO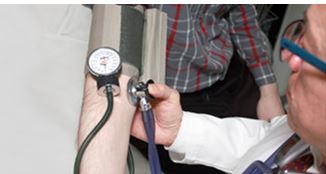 Descargas
Cómo citar
Barros Urzua, J., Zamorano Pichard, P., Varela Yuraszeck, T., Irazoqui Soto, E., & Téllez Téllez, A. (2019). Cambios en el modelo de atención de personas con multimorbilidad crónica: una revisión narrativa. ARS MEDICA Revista De Ciencias Médicas, 44(4), 35–40. https://doi.org/10.11565/arsmed.v44i4.1569
Sección
Revisión narrativa