Community-level screening for type 2 diabetes risk in Mexicans living in Colorado
Detección a nivel comunitario de riesgo de diabetes tipo 2 en mexicanos que viven en Colorado
Palabras clave:
community screening, type 2 diabetes, FINDRISC
Resumen
Introduction: Many Mexican immigrants to the US are medically underserved and have a higher risk for type 2 diabetes; early identification of risk factors can prompt referrals to lifestyle changes and primary care in this population. We used a cross-sectional study design to assess diabetes risk using an existing community partnership, a public health professional, and a lay health promoter model to identify individuals at high risk for diabetes without imposing tests that are difficult to perform or sustain in a community setting. Materials and Methods: Between January 1st, 2018, and December 31st, 2019, a community-based approach for type 2 diabetes-risk screening was conducted by lay health workers using a standard protocol including an educational component, the FINDRISC questionnaire, and capillary plasma glucose criteria. Basic descriptive statistics were obtained for demographic, lifestyle, and diabetes risk factors. Results: Our team screened 783 adult individuals (444 females and 339 males) for type 2 diabetes risk. 29% of participants (35.6% of females and 20.6% of males) were at high risk of type 2 diabetes because they had FINDRISC scores of 14 or higher. We also identified other risk factors, 79% of females and 86% of males were overweight or obese, and 39% had high blood pressure; consequently, we referred 427 patients to their PCP or a new medical home. Conclusions: The use of a community-based intervention using the FINDRISC type 2 diabetes risk assessment tool is a suitable, easy to perform intervention that can be applied in community settings by community lay health promoters.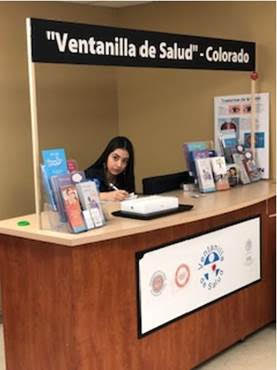 Descargas
Sección
Artículos medicina y sociedad
Licencia
Derechos de autor 2021 ARS MEDICA Revista de Ciencias Médicas
Esta obra está bajo una licencia internacional Creative Commons Atribución-NoComercial-SinDerivadas 4.0.
A partir del 1 de octubre 2023, los autores/as conservan sus derechos de autor y garantizan a la revista el derecho de primera publicación de su obra, la que estará simultáneamente sujeta a la Licencia CC BY-SA 4.0 (Ver declaración de Acceso Abierto).