Psychometric properties of a Spanish version of the 10-item Berger's stigma scale in Colombia: a validation study
Propiedades psicométricas de una versión en español de la escala de Berger de diez ítems en Colombia: un estudio de validación
Palabras clave:
HIV , stigma, scale, psychometric properties, abbreviated scale, validation
Resumen
Introduction: HIV-related stigma is detrimental to people living with HIV (PLH), and reducing it is essential for achieving an HIV/AIDS-free generation. Abbreviated stigma scales can improve the feasibility of surveys that broadly explore factors affecting PLH. This study tested the psychometric properties of a Spanish translation of the abbreviated 10-item Berger's HIV stigma scale. Methods: We recruited a sample of 105 PLH regularly attending a specialized clinic in Cali, Colombia. English-to-Spanish and Spanish-to-English back translation was performed of the Berger's 10-item HIV stigma scale. Exploratory and confirmatory factor analyses were carried out to assess its validity. Pre- and post-test reliability (15 days) was estimated with the intra-class correlation coefficient (ICC). Results: The Confirmatory Factor Analysis (CFA) was used to confirm a two-factor solution with three poor items removed, resulting in a 7-item HIV Stigma Scale. The resulting 7-item HIV stigma scale had a Cronbach's alpha of 0.73 with an ICC of 0.83 (CI 95%: 0.75–0.89). One factor loaded three items related to negative self-image (internalised stigma), and the other four items were related to personalized (enacted) HIV stigma. Both factors were related to depression and adherence to antiretroviral therapy. Conclusion: The Spanish translation of the 10-item HIV stigma scale did not perform well due to problems in items 4, 5, and 6. Rather, a modified 7-item version had a good fit with a two-factor loading in which both HIV stigma factors correlated significantly with depression and HIV medication adherence.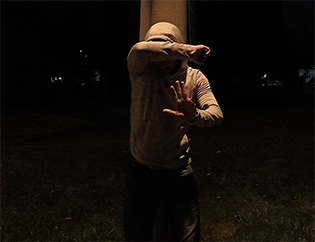 Descargas
Sección
Artículos de Investigación
Licencia
Derechos de autor 2020 ARS MEDICA Revista de Ciencias Médicas
Esta obra está bajo una licencia internacional Creative Commons Atribución-NoComercial-SinDerivadas 4.0.